Kirchner Food Fellowship Announces Inaugural HBCU Cohort
Fellows represent Florida A&M University, Morgan State University and Xavier University
Jacksonville FL and Washington, DC – July 27, 2021, – The Kirchner Food Fellowship, an initiative of the Kirchner Impact Foundation, today announced the selection of its fellows for the inaugural HBCU cohort. As a pioneering program in developing the next generation of venture capital allocators in food and agriculture, the program launched the dedicated HBCU cohort to help address the lack of diversity within the VC sector.
The 2021-2022 Kirchner Food Fellowship HBCU Fellows:
Bryana Pittman is pursuing a Bachelor of Science degree in Biological Systems Engineering at Florida A&M University in Tallahassee, Florida. She is passionate about bridging the gap between food deserts in the local community, researching innovations in intellectual property, and exploring financial markets.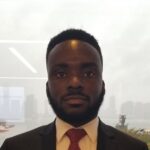 Martin Adu-Boahene is pursuing a Bachelor of Science degree in Information Systems at Morgan State University in Baltimore, Maryland. He is passionate about investing, entrepreneurship, and technology.

Kwame Terra is currently pursuing a Master of Public Health degree in Health Equity at Xavier University in New Orleans, Louisiana. His studies focus on the association between the local food environment and chronic disease prevalence.
The Fellows will be "impact venture capitalists" for an academic year, investing real money in a real company while remaining full-time students at their respective universities. The HBCU Cohort will look to invest in an early-stage, minority-owned business in the agriculture and food ecosystem.
"We are so incredibly proud of the candidate pool for this inaugural year of the HBCU cohort. This was a tough decision because of the talent and enthusiasm we saw throughout the application process, but ultimately, this group of fellows emerged as passionate, intellectually curious, and hard-working," stated Hattie Brown, Director. "We know they're going to have great success at finding an impactful company addressing food security and cannot wait to get started with our collective work."
"As a Kirchner Food Fellow, I want to help connect founders of agriculture-oriented businesses with the knowledge, advisors, investors, and the support they need to thrive," added Martin Adu-Boahene, 2021-2022 Fellow. "I am thrilled to be a part of this initiative, helping bridge the funding gap for minority-owned businesses solving some of the most pressing challenges in the food and agriculture sector."
"I'm truly honored to have been selected for the inaugural HBCU cohort and look forward to all the connections I'll make, the training I'll receive and the exposure I'll gain over this coming year," added Kwame Terra, 2021-2022 Fellow. "When I first received the news that I had been selected, I naturally shared it with my close friends and family. While a few of them were excited for me and recognized the value of the opportunity, most had no idea what a venture capitalist was. Lack of awareness is a huge factor affecting many racial disparities and I believe this program will help address that."
The Kirchner Food Fellowship is made possible through the support of the Kirchner Group, a leading values-based traditional merchant bank, partners such as the Foundation for Food & Agriculture Research, and donor organizations such as The Rockefeller Foundation and Burroughs-Wellcome Fund, as well as individual donors.
Kirchner Food Fellowship
The Kirchner Food Fellowship is a pioneer in the lean impact investment movement, harnessing the power of highly committed next generation talent to find, fund, and assist promising socially responsible, for-profit agricultural businesses to advance global food security. The program has proven that it is possible for newly-formed investment teams to become effective venture capital allocators in a matter of months by using a "real world, real time, real money" model. The combination of compressed learning time frames and low operating costs makes it possible to more cost-effectively deploy smart and impactful capital in parts of the world where angel capital is needed most, leading some to describe the program as "Peace Corps meets VC." For more on the program or to apply please visit www.fundthefood.com and our recent AgFunder article.
The Kirchner Food Fellowship is an initiative of The Kirchner Impact Foundation (501 (c) (3)) one of the "returning arms" of Kirchner Group, that focuses on harnessing the positive power of enterprise to make a difference in addressing some of the most important issues of today. www.kirchnerimpact.com
Hattie Brown | Director | hbrown@kirchnergroup.com
Kirchner Group
Kirchner Group was founded in 1985 as a boutique firm and today operates various subsidiaries, providing advisory services (M&A, assessments, diligence) and operational support (interim management, workouts, turnarounds) as well as asset management (dedicated, portfolio optimization) – all leveraging a proprietary approach that dovetails domain and process expertise.
Throughout the decades Kirchner Group has been internationally recognized for its unique business model centered around creating value while promoting values: "earning while returning". The firm has also established a reputation for building and rebuilding important business and social paradigms based on its deep entrepreneurial orientation.
Kirchner Group's clients and partners include early stage to mid-market companies, venture capital and private equity firms as well as family offices and some of the world's largest insurance companies, commercial banks and institutional investors. www.kirchnergroup.com
Blair Kirchner | Managing Director & Co-Head of Impact Activities | bgkirchner@kirchnergroup.com
---