Kuli Kuli
Products made with moringa, one of the most nutrient-rich plants on the planet. kulikulifoods.com
Most investors just want to know if you're hitting your numbers. Kirchner Group wants to know how they can help you grow into a successful, profitable social enterprise and they are willing to leverage all of their incredible contacts, resources and experience to help that happen."
- Lisa Curtis,
founder and CEO of Kuli Kuli
Lucky Iron Fish
Simple and easy to use solution to a global health problem, iron deficiency anemia. luckyironfish.com
The knowledge and insight that Kirchner Group has provided us already has been invaluable to Lucky Iron Fish. We are entering a very significant period of growth and commercialization and I am confident that with the help of Kirchner Group we will take the Lucky Iron Fish to the next level. Kirchner is an integral partner if we are to reach our goal of 'a fish in every pot' and end the most prevalent nutritional disorder in the world."
- Gavin Armstrong,
CEO of Lucky Iron Fish
Green Zebra Grocery
Working to address food deserts with a 7-11 meets Whole Foods model. Emphasis on natural, organic, and local food. greenzebragrocery.com
Green Zebra is fortunate to count you among our earliest supporters! You are helping us to accomplish our mission of increasing access to healthy food."
- Lisa Sedlar,
Founder and CEO - Green Zebra Grocery
Tomato Jos
a vertically-integrated tomato-paste processing company serving the local Nigerian market—the largest tomato paste importer in the world. tomatojos.net
So far, we have been mostly focused on the farming side of the business, but thanks to the Kirchner Food Fellowship and our other investors, we are now ready to forward integrate and launch our brand of retail-packaged paste. It's a very exciting time for the company!"
- Mira Mehta,
CEO of Tomato Jos
Grupo Solena
a Mexican based biotechnology research company that seeks to increase and monetize the biological capital (microorganisms) of agricultural soils and ecosystems through the materialization of science. The purpose is to contribute to achieve harmony between agriculture and nature. Grupo Solena achieves its mission through a proprietary methodology where it measures, values and finally monetizes the agricultural ecosystem thus helping to empower farmers increasing the fertility conditions of their soil in order to reduce their need to use agrochemicals. www.solenaverde.com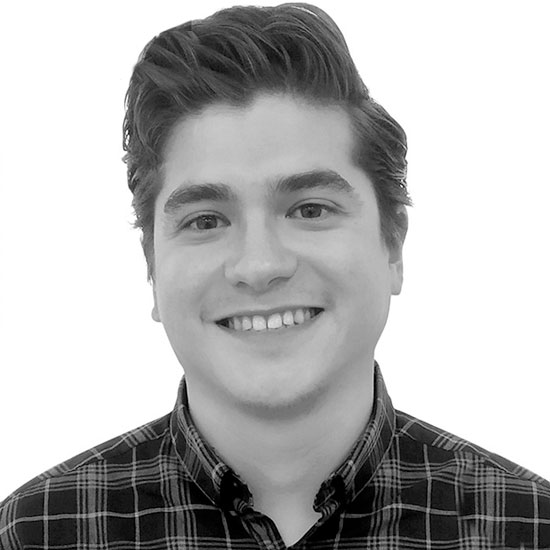 We are very excited to have the opportunity to work with the Kirchner Food Fellowship and Kirchner Group. We are confident that by harnessing their extensive operational, advisory and transactional expertise in the agriculture field, we will be able to grow our company and enhance our impact."
- Irving Rivera,
CEO and Co-Founder of Solena
Siembro
Founded in 2017 to make lending to farmers in Latin America a faster, easier, and less costly process. While technology in machinery and agriculture has improved constantly over the last decade, banking in rural Latin America has remained unchanged. Siembro's lending platform reduces friction in the process and, most importantly, creates a marketplace of financing options for the farmer.
We are excited to welcome the Kirchner Impact Foundation as an investor. We look forward to working together to continue to generate positive impact for farmers in Latin America and leveraging Kirchner's extensive expertise in the agriculture and food sector."
- Nicolás Simonassi,
Founder and CEO
PONCE
PONCE offers an Agricultural Irrigation Equipment Efficiency Service to help growers improve their yields, avoid failures, optimize the usage of water as well as fuel and electricity to lower the cost of irrigating. Founded in 2017 by José Robetto, Mariano Finochietto and Iñaki Albisu, PONCE has monitored over 1,000 machines in Argentina, Chile and México. Today the team has grown to 15 talented individuals working every day to change the way water is applied to agriculture – committing to save water for future generations.
Kirchner's participation in our financing round is a great joy, not only because of the investment but also because it means the incorporation of a highly committed team to our family that will empower us to grow fast and strong. The process allowed us to learn about Kirchner's culture and vision through its fellows, finding a perfect fit with the one we have at PONCE. We are really excited about this great milestone!"
- Jose Robetto,
CEO & Founder
Agrojusto
Agrojusto is a triple impact startup that seeks to promote sustainable and fair agriculture in Latin America. The mission of the startup is to digitize the food market for fair and efficient trade, connecting small farmers, food producers, and small food businesses with all tables in Latin America. Agrojusto works directly with actors in the value chain to help them sell their products at fair prices and offer them access to tools, knowledge, and technologies that allow them to improve their production and increase their income.
It will be key for our growth to have the extensive expertise of the Kirchner Impact Foundation's team, as well as their commitment to improving agriculture. We are thrilled to have them as part of our investor family."
- Maria Fernanda Bonesso,
Founder and CEO
Interaction Advisory Group
Customized special needs awareness and training for first responders, public service officials, educators as well as private sector workers. www.interactionadvisorygroup.com
The extent of assistance Kirchner Group has provided IAG including complete accessibility to their entire network and decades of experience has been invaluable."
- Dustin Chandler,
President and Co-Founder of Interaction Advisory Group
Exploring the Business Brain Model
Exploring and promoting the integration and understanding of neuroscience, psychology and related cognitive sciences within business contexts. www.exploringthebusinessbrain.com
This collaboration is demonstrating powerful lessons can be learned at the intersection of theory, experience and practice. "This material is contributing to our commitment to providing students with transformational learning experiences and the quality of education we offer."
- Julia Christensen Hughes,
Former Dean, College of Business and Economics University of Guelph
WHYFarm
a Trinidad and Tobago based non-profit that has a vision to engage the next generation of farmers and agriculture entrepreneurs to develop bold, out-of-the-box innovations that help solve the greatest challenge facing our collective future—global food security . Creator of the world's first "Superhereos" for food and nutrition security – AgriMAN and PhotoSynthesista.
www.whyfarmit.com
I am excited about our relationship with the Kirchner Impact Foundation and I admire their three decades of commitment to global food security. This is exactly what we need at our stage of development. This collaboration will allow for exponential growth of the work AGRIman is setting out to tackle globally. Massive thanks and respect goes out to the Kirchner team for sharing and supporting our vision. We look forward to an impactful, sustainable and mutually beneficial relationship."
- Alpha Sennon,
Executive Director and Founder of WHYFARM